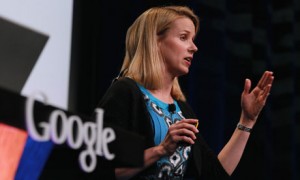 I enjoyed our discussion last night. Good integration of difficult material. I think you will find the readings, although comprehensive, to be a little less dense going forward.
Twitter – make sure you have a good avatar and profile. Also, add a cover photo. We didn't discuss, but that is something that gives a little more interest to your page. Please try out all these things and take these assignments seriously and professionally, regardless of how you plan to use it in the future. You're here to learn.
You should also have a Twitter app on your phone, if you don't already. I just use the regular one from Twitter, but there are others.
Find three new people to follow. They should be actual people that have something to do with your future career. You can find them in various ways: see who others follow/are following, look them up on Google (if you already have someone in mind), use LinkedIn to see if they list their Twitter there.
Now send questions via @reply to at least two people. Let's see what kind of responses you get.  For example:
@pilhofer What advice do you have for a journalism student who is interested in learning data visualization?
Students have gotten actual internships and career contacts just from this exercise.
Instagram – if your phone supports it, use Instagram to take a photo that you feel best depicts grad life. You can connect your Instagram to Twitter. Use the hashtag #issuesnm. If your phone doesn't support Instagram, just use a regular photo.
News this week: Courtney and Melody have Monday, Daniel and Flor on Tues. Post to both the Facebook group and on Twitter with hashtag #issuesnm (to also share with your follower). Everyone comment on the FB group. Good discussion on these items so far.
The questions are on the Blogs page for next week. We'll cover Browsers and Search for Monday, Social Media on Tues. You might want to read ahead for the Wed items on Business Models to add to your Monday question about Google. You don't have to do a post specifically on the Wed material, though. But please make sure you read or watch the items. Items under Other Resources are not required (but feel free). And for Pew Reports, just peruse the results.
Pay careful attention to the elements of a GOOD blog post as we have discussed. The content should reflect the time you have put in reading, so it shouldn't appear that you wrote it in 5 minutes. Use thoughtful placement of images and links. Engage multiple readings or any other outside readings.
Be sure to watch the videos from the Download series (Parts I, II and IV). Part III Bubble is not required, but you can watch if you are interested. Also watch the Marissa Mayer video.
I provided the Crush It handout in class.
Your Research Paper Prospectus is due next Wed. Refer to the description on the Assignment Page for the details. 2-3 pages. Include your research question(s), methodology and brief lit review. You'll turn it in via the Dropbox on TRACS.
I think that's it. See you next week! Have a great weekend.
Cindy