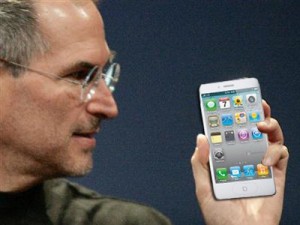 Good job this week. I have enjoyed our discussions. Here's what is going on until we meet again next Wed.
We didn't get to watch it in class, but I highly recommend you watching some of the Doug Engelbart demo – http://sloan.stanford.edu/mousesite/1968Demo.html
Watch the Steve Jobs and Mark Zuckerberg videos and read through the Apple-related articles on the Outline.
Check the New Media Issues – Royal Facebook group each day and comment on news posts. Nick and Jake will post on Mon. Chris and Melanie will post on Tues. Ask to Join the Group, if you haven't already,
Read the items under New Media Research for Mon. The question for Monday, which is also on the Blogs page is:  Discuss the different ways the concept of interactivity is defined. What is your definition of interactivity? Please make a GOOD blog post according to my requirements. I will try to send some feedback to everyone on your first post over the weekend.
For Tues, read all the items under Cyberculture Research and Gender Online. The Handout for Inventing the Medium is available under Resources on TRACS. Tuesday's questions, also on the Blogs page, is Discuss the interaction between culture, community and design, based on the readings. What are some of the cultural implications of online spaces? Be sure to address gender and ethnicity roles online in your answer. Also make sure you do a GOOD post!
And before class on Wed., go to some of the other students' blogs and comment on at least two posts. The blog list is on the Blogs page. I am still formatting, but you should be able to see the links.
Begin your literature review for your final paper. Get some preliminary ideas so we can discuss next week.
There are a couple TED Talks on the outline for July 17. Please watch before class.
If anyone wants to chat on a Google Hangout on Tues night, let me know. I can answer questions. Discuss your paper ideas, etc. Email me at croyal [at] txstate.edu.
Have a great weekend. See you next Wed.