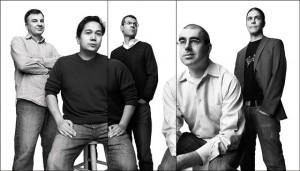 Excellent discussion last night. We just have one more week of readings, then you have your paper presentations, and we're done. Here's what's going on:
Keep up the Twitter connections, finding people to follow, asking questions. During class, Melody tweeted Gary Vaynerchuk, and he replied. Twice!
The questions for next week are on the blogs page. On Monday, we deal with the future of journalism, and on Tuesday, we deal with the future of music. We also have some legal readings on Wed.
Some have asked how you can get beyond an A (96) on your blog posts, that elusive A+ (100). I reserve those points for people doing something that they are not told to do, initiative, creativity. I can't tell you what those things are. Exceed expectations. Get beyond doing the minimum required.
Comment on two of others' posts.
Make sure you watch the videos and do all the readings for Mon. Make sure you watch the Remix Manifesto Video and the Who Owns Culture Video for Tues. I have Aron Pilhofer of NY Times scheduled to do a Skype with us during class next week, as long as his schedule holds. Be as familiar as possible with his team at NY Times and have some good questions.
Any handouts should be in Resources on TRACS.
I will try to get any necessary feedback to you on the prospectus by tomorrow.
Brandon has news on Mon, Kathryn and Sidni on Tues. Keep up the comments.
Have a great weekend.